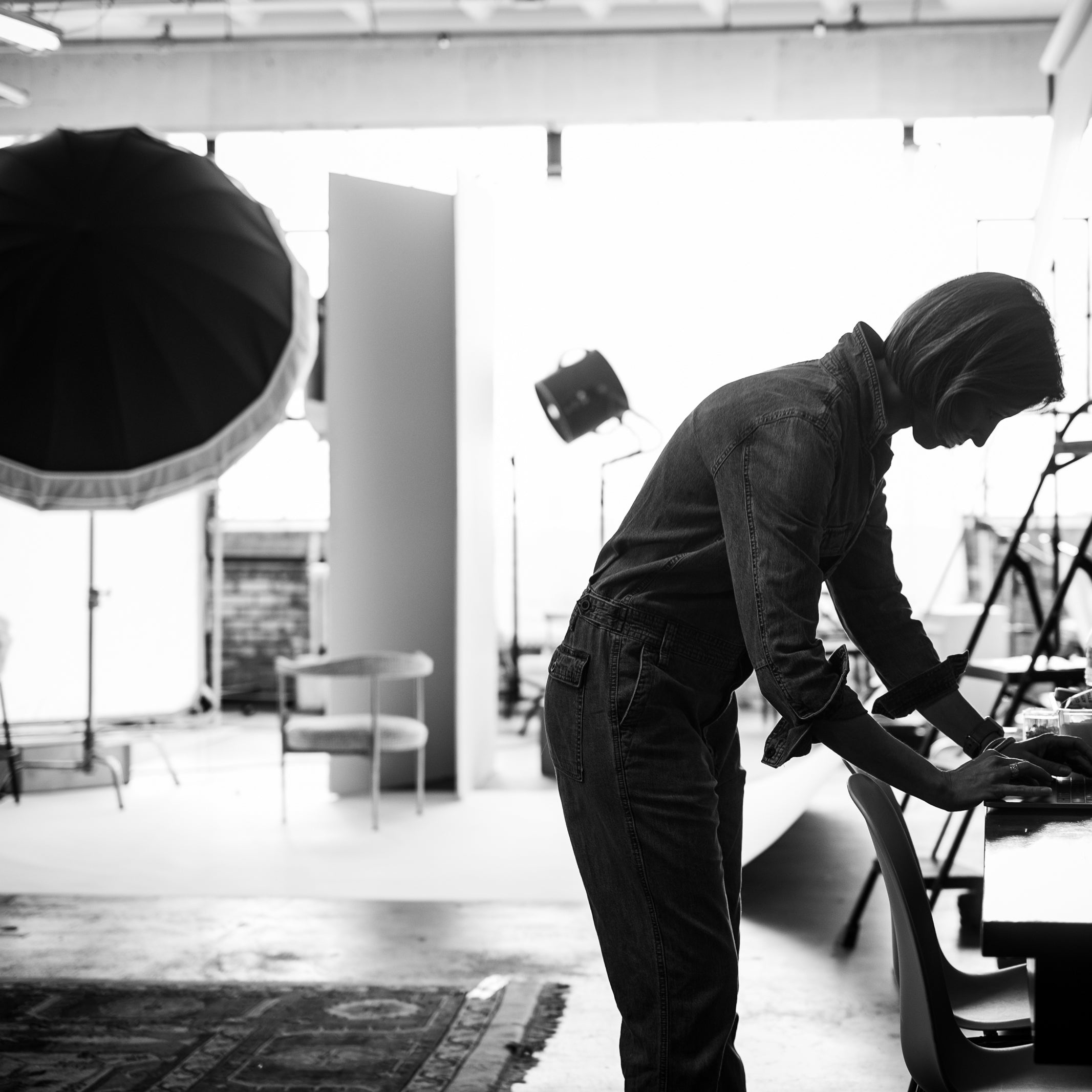 Behind The Scenes of Our Spring / Summer Catalog Shoot
The inspiration that brought our first ever catalog shoot to life
Like many fashion-obsessed, Retta grew up with a catalog fascination. The glossy spreads, perfectly undone styling, and far-flung destinations; there's a magic to the art form. When it came time to launch the brand into the world, it seemed a catalog would be just the vehicle. 
The Retta Jane girl, we imagine, is no stranger to the brilliance of a well-executed catalog shoot. In fact, her bedroom is lined with images from her favorite magazines—the ones she reads religiously and the ones she "borrows" from the pile on her mother's bedside table. She can't get enough of the undeniable glamor, the chance to imagine a world lit perfectly where everyone is dressed up. 
Here's Retta on the particular inspiration we settled on for our shoot. "Our spring/summer catalog perfectly captures an imaginary slice of a 'day in the life' of the Retta Jane girl.  She's not one to busy herself on a cell phone or social media; instead, she's finding joy in spending quality time with her girlfriends.  To her, the simple luxuries of double-desserts and afternoon swims feel grown-up, but at the same time, she's still a girl.  In that lies the beauty of this concept.  We are capturing our view of the modern girl, one who is on the verge of growing up, but one who is still blissfully attuned to childhood."
On our own image board, we stacked pictures of
Eloise at the Plaza
next to stills from
Metropolitan
. We focused on the portraits of Slim Aarons and the polaroids we have of our own favorite lazy afternoons in hotel suites all over the world. Skipping out of The Plaza for a walk in Central Park. Taking a lap in the pool at Parker Palm Springs. These moments of revelry and unsupervised bliss were the backbone to this creative endeavor. 
Instead of unrooting to some distant land, we shot the campaign right here in St. Louis, MO. We knew the quite plain hotel room could use a little Retta Jane touch, so we brought our own linens and sunglasses and scooters.