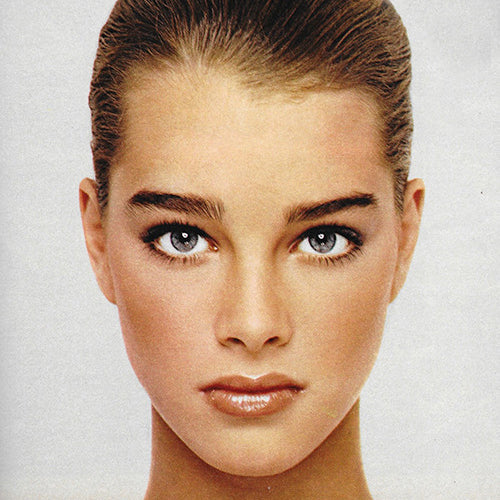 Meet The Retta Jane Muses
Learn what makes them très on brand
It's been said that every artist has a muse and the best artists have quite a few. Retta Jane is inspired by three generations of classic silhouettes and charming details that celebrate the joy of coming of age. Our guiding lights are the women who came before us, the clothes they wore, the traditions they passed on, and their undeniable grace. When we create pieces for our collections, we do so with them in mind.
**
Of course, the brand's namesakes offer a wealth of inspiration. Musing on her mother and grandmother, both models and "eternally chic," Retta finds a ladylike sophistication that's evident in all her designs.
Retta Jane (II)
Another inspiration for Retta comes from the queen of classic, the master of chic, Audrey Hepburn. "She's perfection in my book," Retta shares. Can't you just imagine young Audrey in one of our dresses?
Audrey Hepburn in Breakfast at Tiffany's
It's Brook Shields's all-American look that makes her a total Retta Jane muse. Her bushy browns and long hair feel both adorably retro and totally modern. We can't get enough of the sweater and jeans look, especially paired with this pendant.
Brooke Shields
Models of the 60s are an eternal source of inspiration for Retta and her design process. Short hemlines and mod details contrast brilliantly with preppy edges and classic silhouettes in her pieces.
Tania Mallet, a British actress and model, best known for her role as Tilly Masterson in the James Bond film, Goldfinger, wears this hybrid of styles perfectly.
Tania Mallet
Peggy Ann Freeman, who went professionally as Donyale Luna, was a landmark model and actress of the 1960s. She enchanted Andy Warhol and starred on many magazine covers. Her natural beauty and warm embrace of life are very much aligned with the Retta Jane girl.
Donyale Luna
Candice Bergen, a much-celebrated actress, had a stint as a model, as well. Her strong brows and thoughtful expressions reveal so much of every character she embodies. Here, she's pictured in an outfit that perfectly embodies the decade.
Candice Bergen
Practically the dictionary definition of Swinging London, Jean Shrimpton is an English model and actress. Her bangs have been cited as the best of the best and her nonchalant poses feel at once casual and like works of art.
Jean Shrimpton
Helen Williams captured the hearts of many American photographers and designers in the 1950s and 60s. Known to sport a stunning evening gown, her looks never disappointed across her wide oeuvre of work.
Helen Williams
Verushka, a German aristocrat and model, captures so much of what it meant to have "that look" in the 1960s. At 6'3", her height lended an air of sophistication to every outfit she wore.
Verushka
And then there's the undeniable Charlotte Rampling. A total Retta Jane girl, the English actress and model has carried a quiet glow throughout her entire career. We love the ease with which she embodies the outfits she's dressed in.
Charlotte Rampling